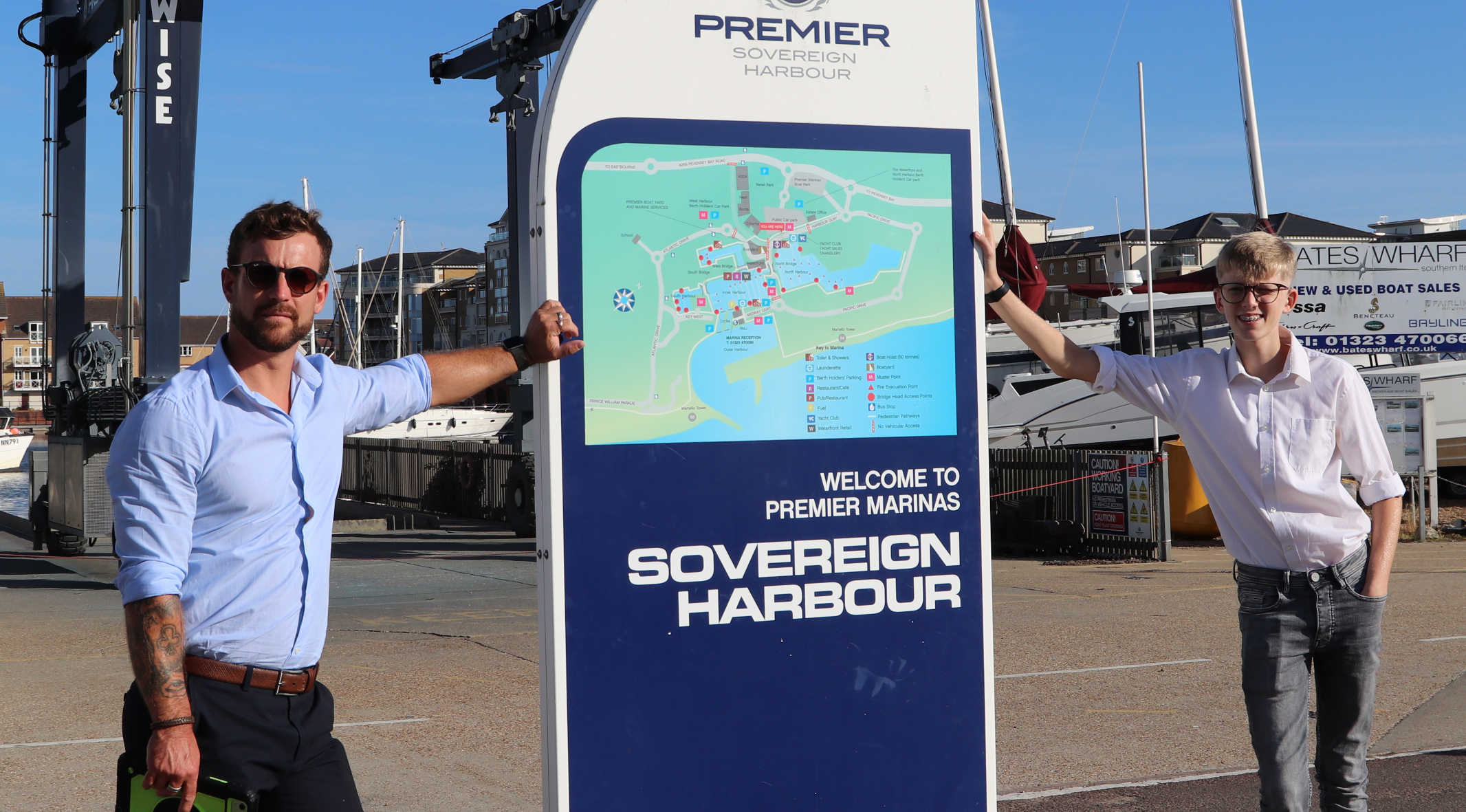 UNITED NATIONS CLIMATE & OCEANS + PLASTIC FREE EASTBOURNE - Terry is seen here with Ryan, an Ocean Youth Ambassador, both freely giving of their time as volunteers with the Cleaner Ocean Foundation.
YACHTS & YACHTING 27 JUNE 2020 - Novara One Planet project launches - education, climate research and environmental science

Novara One Planet, a project aimed to connect people to the impact of climate change through education, science and adventure, has been launched in London, UK.

The Novara One Planet project will serve as a platform for education, climate and environmental science, documenting the impact of climate change on coastal communities and ecosystems from aboard the sailing vessel, Novara. Its expeditions will aim to support coastal communities dealing with the impacts of climate change, with a focus on those which are more difficult to access.

Partnering with academic researchers, civil society influencers and local communities, the Novara One Planet team will gather information and document findings about how coastal communities are affected by, and adapting to, climate change and reducing their environmental impact. This knowledge will be used to create educational materials and deliver outreach and advocacy programmes in local communities and for the project's followers. The Novara One Planet project plans to offer opportunities for sailors and researchers to join climate change-focused sailing expeditions.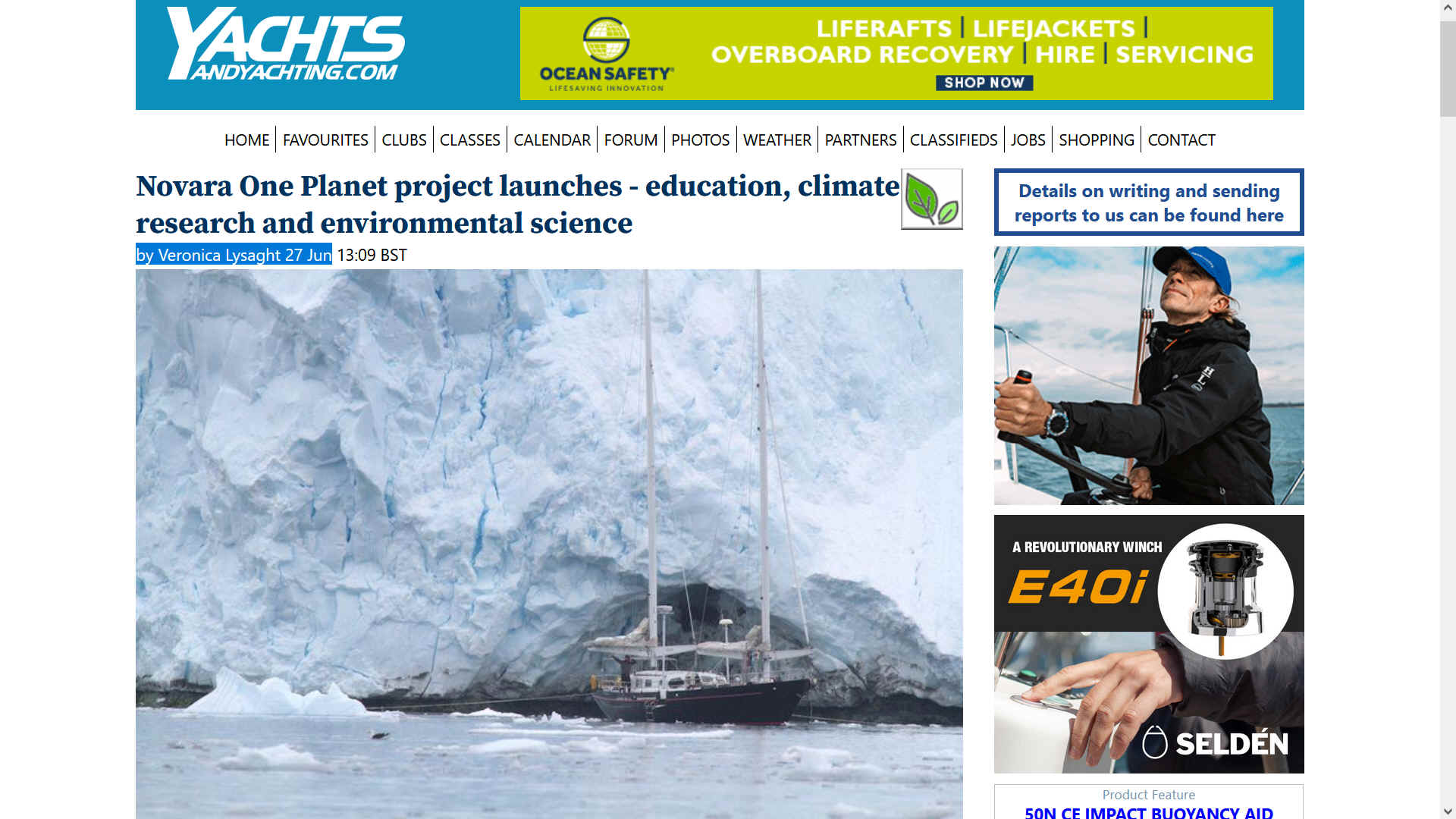 Novara One Planet has the support of a group of like-minded people who feel connected to the project's mission. Our community includes:
- Steve Brown - Adventurer and Tilman Medal winner, current owner of Novara
- Rev Bob Shepton - Adventurer, author and twice winner of the Tilman Medal
- Dr Bruce Glavovic - Lead author of the IPCC's report on Climate Change impacts on Coastal communities
- Nisreen Elsaim - Chair of the UN's Youth Advisory Group on Climate Change
- Victoria Syddall - Scientist examining gender and climate change in Pacific communities
Novara One Planet was founded by Dr Nigel Jollands and Veronica Lysaght, the custodians of the Novara sailing vessel. With help from their crew of volunteers, they lead the expedition aboard Novara to promote climate change action.

Nigel has over 30 years' experience in climate change research, action and policy. He has advised the highest levels of government and managed billions of euros in climate finance funds. He holds an RYA Yachtmaster Coastal qualification and has 5,000 nautical miles in his logbook. Novara One Planet gives him an opportunity to combine two of his passions - sailing and the environment.

Veronica Lysaght will contribute to research, provide leadership development and teach facilitation skills in those communities where these skills are wanted. She has worked in management, coaching, research and facilitation for more than 20 years and is the founder of Leading with Humanity, a personalised leadership development programme.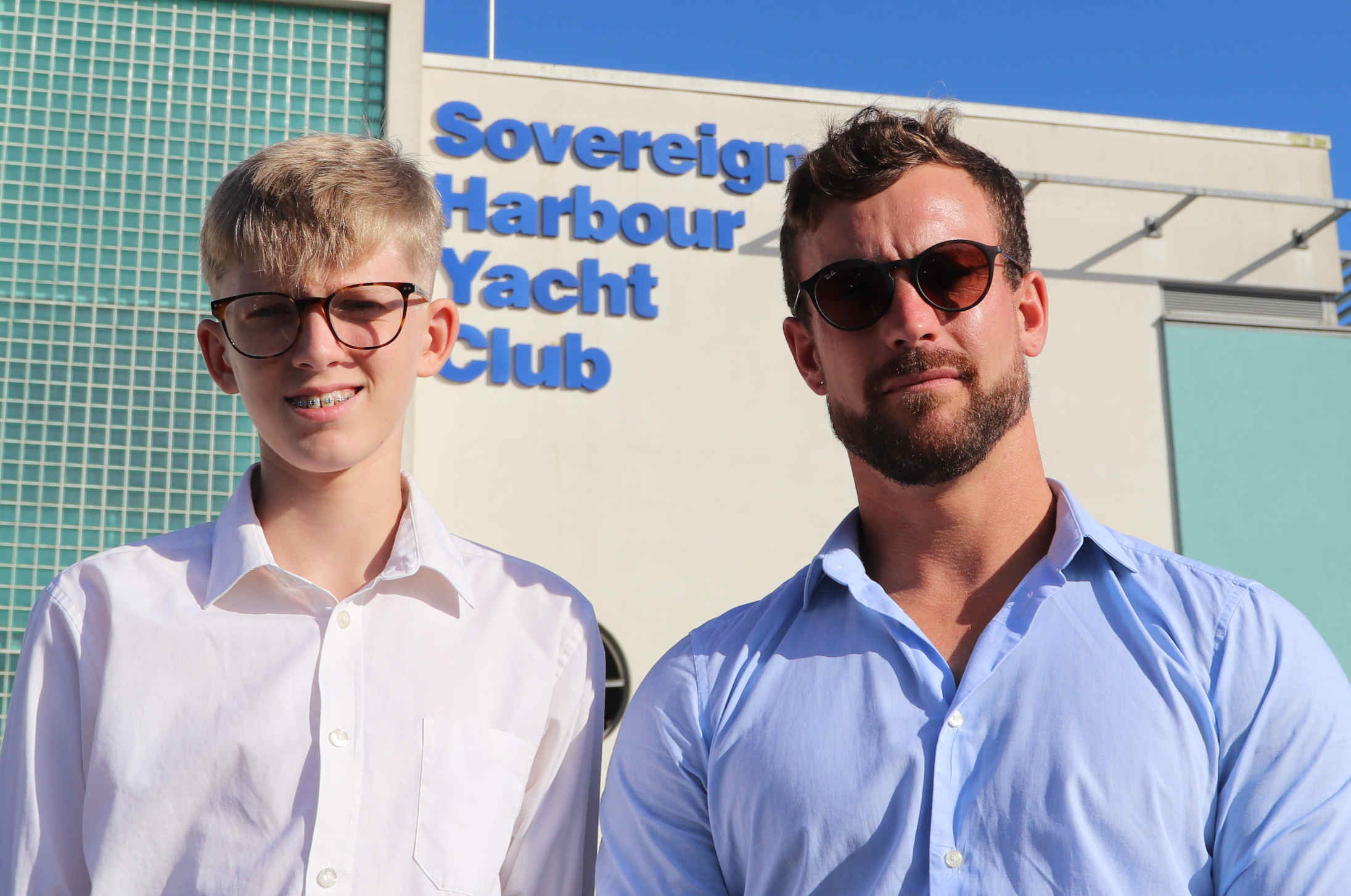 YOUTH OCEAN AMBASSADOR - Ryan is the youngest member of the Elizabeth Swann team. He was very interested to learn from the presentations of the speakers at the Eastbourne event. He has been attending events for many years. Often helping to man the stands at events where SeaVax was on display.
OCEAN ADVENTURERS - Dr. Nigel Jollands and Veronica Lysaght speaking at the Sovereign Harbour Yacht Club in Eastbourne on the 4th of September 2022. After the presentations, Nigel and Veronica very kindly hosted a boarding party on the Novara. A beautifully built (and re-fitted) yacht, still looking good after 24 years of reliable service.

Dr Nigel has worked on climate change research, action, policy and finance for 30 years. He's provided advice to the highest levels of government and managed €billions of euros in climate finance funds. He's established one of the largest city environmental finance programmes in the world and overseen climate and environmental action plans for dozens of cities from Ankara to Zenica. And somehow that's not enough. The Novara project gives him an opportunity to get out from behind his desk and combine his passion for sailing and the environment.

Veronica is excited about the Novara project, particularly meeting new people and gaining wisdom from cultures she has not experienced before. As CEO and founder of her company, Leading with Humanity, she is focused on supporting those who go out into the world and make a difference – which she will continue to do while onboard.

She enjoys sailing and is aware that she has a lot to learn – especially about sailing a unique and go-anywhere adventure yacht. She expects her biggest contribution on board will be as a listening ear and her selection of easy-to-make vegan recipes that she is currently developing.