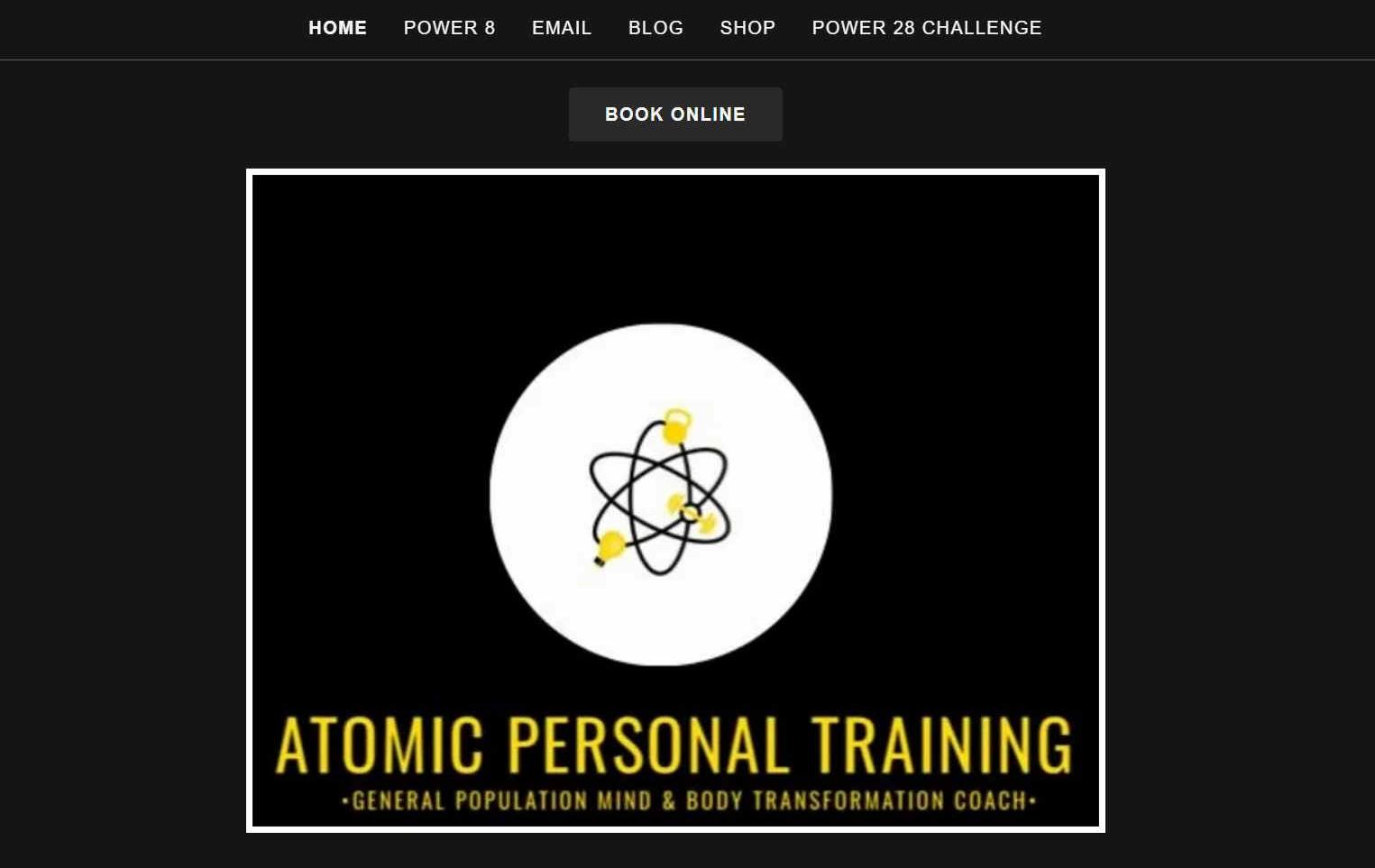 Atomic Personal Training is in Hailsham, Sussex
According to their website, Joby is a fully qualified Personal Trainer with 15 years experience in the fitness industry. Atomic also have a Facebook page.
Joby claims to have mastered ways to motivate and support clients and athletes. Using his technical expertise as well as his own real life experiences. With him it is all about making lasting change.

Rhiannon is more about fitness and strength training. She helps to run Atomic and organise the team. This follows her own weight loss & strength journey.


PLAN PRICING
​
Classes are £5 each or £15 for unlimited classes across the week.
Power 28 is £28.
POWER 28 DAY CHALLENGE 16 NOVEMBER 2020
This is an interesting challenge put together by Joby and Rhiannon. They claim it is not a fitness challenge, more of a way to change your life in 28 days - and per the following pledge:
- Being active for 30 minutes minimum per day

- 10k steps every day

- Hitting your calorie target every day

- NO ALCOHOL whilst on the program

- Read (not listen) 10 pages of non fiction per day

- Post a progress update daily in the group

- perform 1 act of kindness everyday

- Complete Sundays check in form by midday Monday.
If you like the sound of this, the trainers will work with you for 28 days on your determination and willpower, so that you can lose weight, get fitter and improve your energy levels. It sounds like a lot of fun. Nice one!

CONTACTS
Atomic Personal Training
Marlow Drive,
Hailsham, BN27 1BY
Mobile: 07814 097806
https://www.facebook.com/atomictrainer/
https://atomicpersonaltraining.co.uk/