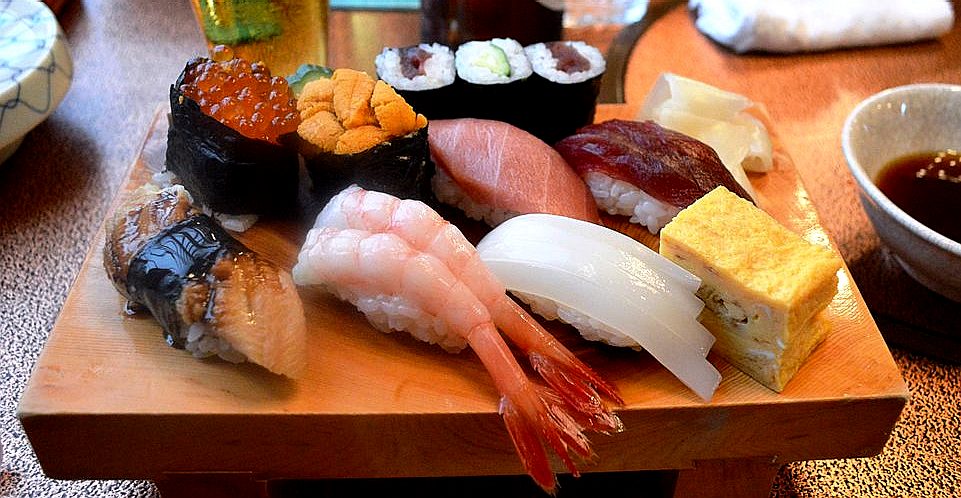 PESCATARIAN DIET - It is possible to live a long and healthy life eating fruits, nuts and grain with fish included to increase protein intake and variety. In our modern world with processing, we may even enjoy fish like products that are derived from vegetable proteins such as crab sticks.
Pescetarianism (also spelled pescatarianism) is the practice of following a diet that includes fish or other seafood, but not the flesh of other animals.

One commonly cited reason for converting to pescetarianism is that of health, based on findings that red meat is detrimental to health in many cases due to non-lean red meats containing high amounts of saturated fats, choline and carnitine. Eating certain kinds of fish raises HDL levels, and some fish are a convenient source of omega-3 fatty acids, and have numerous health benefits in one food variety.

A 1999 meta-analysis of five studies comparing vegetarian and non-vegetarian mortality rates in Western countries found that in comparison with regular meat-eaters, mortality from ischemic heart disease was 34% lower in pescetarians, 34% lower in ovo-lacto vegetarians, 26% lower in vegans and 20% lower in occasional meat-eaters.