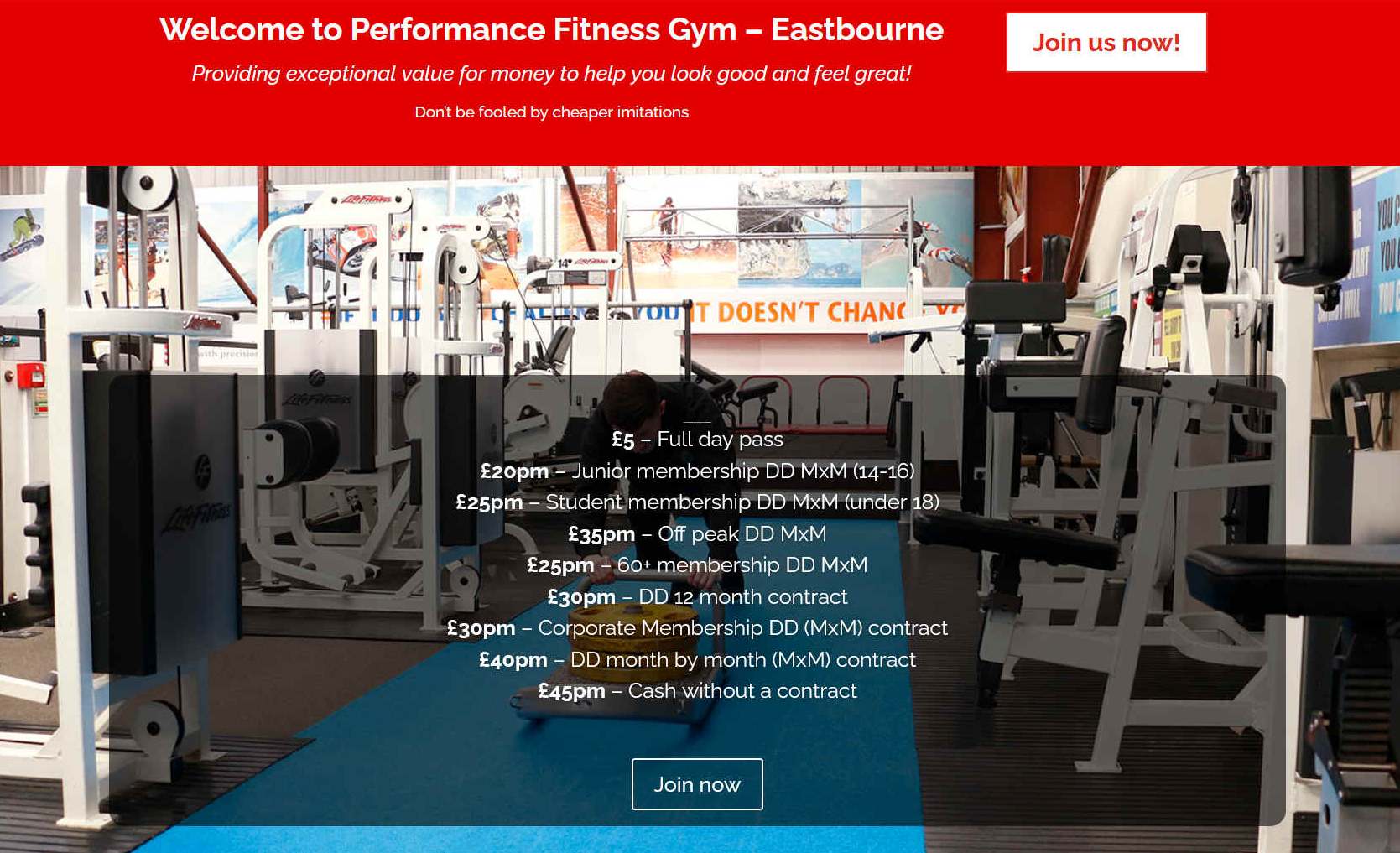 As advertised on their websites, Performance Fitness Gym works with Eastbourne Personal Training. Find them off Lottbridge Drove, near Brewers and the Tesco roundabout - with Free Parking.
The benefits of joining Performance Fitness Gym:

- No Joining Fee
- No Contract Tie In
- Flexible Daily or Monthly payments
- Exceptional Low Member Rates
They offer:

Cardio
Strength
Conditioning
Weight Loss
Resistance Training
Nutritional Advice
Muscle Tone
Personal Training
Powerlifting
Strongman
Bodybuilding

Open 7 days a week:
Monday to Friday: 06.00 – 22.00
Saturday: 08.00 – 18.00
Sunday: 08.00 – 16.00


NIKKI SWAIN
Nikki Swain is a Personal Trainer and Studio Instructor. She has a wealth of knowledge, with over 10 years' experience in the industry. Nikki Focuses on changing your mind as well as your body to promote a lifestyle change so anyone can remain happy and healthy for the rest of their lives - growing her love for weight training amongst women. She strives to push all her clients to their limits but ultimately to educate them into achieving a better body composition and lifestyle change.

Qualifications:
Level 2 – Gym Instructor
Level 2 – Exercise to Music Instructor
Level 3 – Personal Trainer
Level 3 – Exercise for children 5+ years
Level 3 – Exercise for Adolescents
Level 3 – Prescription Exercise for pre- and post-natal women
Level 3 – Award in Education & Training for Fitness
Level 3 – Advanced Kettlebell Instructor

Specialist Areas:

Post pregnancy fitness for women
Female Strength Training
Fat loss
Nutrition Advice


JACK WOOD
Jack Wood is a personal trainer also dealing with Equipment and Reception. Jack can be found at front of house, servicing, repairing machines and equipment as well as delivering personal training sessions. He has 3 years experience in the fitness industry.
Whether it is weight loss or increasing muscle mass, sports-specific training or injury, Jack will do his best to help you achieve the results you are after - combining a mix of weight training, high-intensity cardio, conditioning, and functional strength.

Qualifications:
Level 3 – Personal Trainer
Level 2 – Gym Instructor
Sports Coaching & leadership
First Aid Trained
Fully Insured

Specialist Areas:
Strength Training
Stretching & Mobility
Nutrition Advice & Diet Plans
Core Conditioning
2 to 1 & 3 to 1 training
Adolescent Training

PETER

Peter is a Personal Trainer with over 20 years of gym experience spanning multiple disciplines, including strongman, bodybuilding, powerlifting, boxing, and injury rehabilitation. In his years as a personal trainer he has developed competing athletes and transformed mindsets. He believe in fitness of both the mind and body and have always championed mental health alongside physical health.

Mobile: 07581313314


MATT HODGSON
Matt Hodgson is a Level 2 personal trainer and physique coach

specialising in:

– strength and conditioning
– weight loss
– nutritional programs and advice
– physique/bodybuilding competition prep (male and female)

mobile: 07547654977

JAMES MONK
James Monk is a personal trainer with over 10 years experience in the fitness industry. He also operates as Eastbourne Personal Training.

CONTACTS
14c Maple Road
Eastbourne
East Sussex, BN23 6NY
01323 412498
https://performancefitness.co.uk/
https://eastbournepersonaltraining.com/