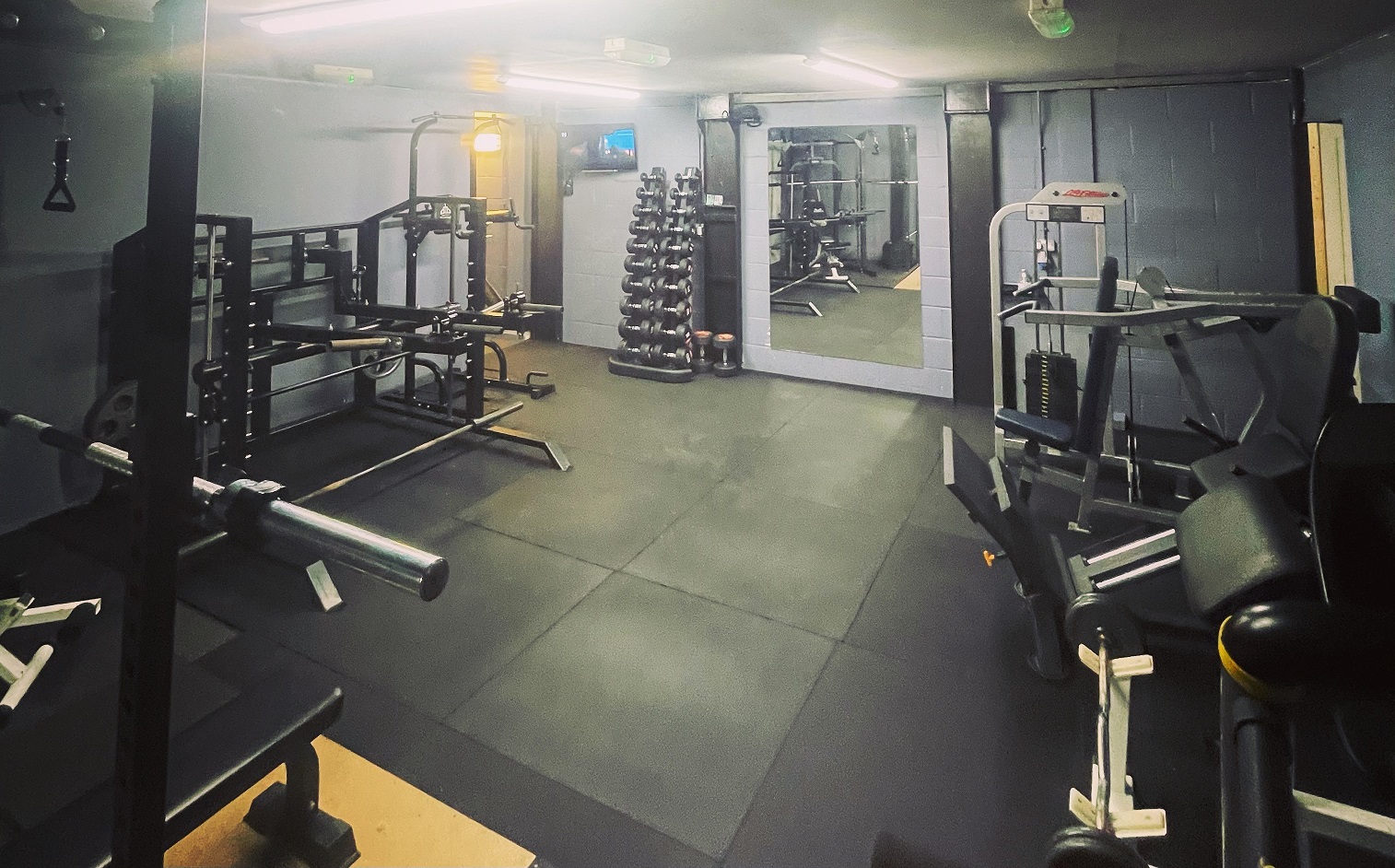 USE OF A GYM - Resistance training stimulates muscle protein synthesis (MPS) for a period of up to 48 hours following exercise. Ingestion of a protein-rich meal at any point during this period will augment the exercise-induced increase in muscle protein synthesis.
Amino acids are the building blocks of life. They are molecules that combine to form proteins.

When ingested proteins are broken down by our digestive system, amino acids are left. The human body uses these amino acids to make proteins to help our body:

- Break down food
- Grow
- Repair body tissue
- Perform many other body functions

The body needs 20 different amino acids to maintain good health and normal functioning. People must obtain nine of these amino acids, called the essential amino acids, through food. Good dietary sources include meat, eggs, tofu, soy, buckwheat, quinoa, and dairy.

Amino acids are classified into three groups:

- Essential amino acids
- Nonessential amino acids
- Conditional amino acids


ESSENTIAL AMINO ACIDS

Essential amino acids cannot be made by the body. As a result, they must come from food. The nine essential amino acids are: histidine, isoleucine, leucine, lysine, methionine, phenylalanine, threonine, tryptophan, and valine.
LYSINE

Lysine plays a vital role in building muscle, maintaining bone strength, aiding recovery from injury or surgery, and regulating hormones, antibodies, and enzymes. It may also have antiviral effects.

There is not a lot of research available on lysine deficiency, but a study on ratsTrusted Source indicates that lysine deficiency can lead to stress-induced anxiety.

HISTIDINE

Histidine facilitates growth, the creation of blood cells, and tissue repair. It also helps maintain the special protective covering over nerve cells, which is called the myelin sheath.

The body metabolizes histidine into histamine, which is crucial for immunity, reproductive health, and digestion. The results of a study that recruited women with obesity and metabolic syndrome suggest that histidine supplements may lower BMI (Body Mass Index) and insulin resistance.

Deficiency can cause anemia, and low blood levels appear to be more common among people with arthritis and kidney disease.

THREONINE

Threonine is necessary for healthy skin and teeth, as it is a component in tooth enamel, collagen, and elastin. It helps aid fat metabolism and may be beneficial for people with indigestion, anxiety, and mild depression.

A 2018 study found that threonine deficiency in fish led to these animals having a lowered resistance to disease.

METHIONINE

Methionine and the nonessential amino acid cysteine play a role in the health and flexibility of skin and hair. Methionine also helps keep nails strong. It aids the proper absorption of selenium and zinc and the removal of heavy metals, such as lead and mercury.

VALINE

Valine is essential for mental focus, muscle coordination, and emotional calm. People may use valine supplements for muscle growth, tissue repair, and energy.

Deficiency may cause insomnia and reduced mental function.

ISOLEUCINE

Isoleucine helps with wound healing, immunity, blood sugar regulation, and hormone production. It is primarily present in muscle tissue and regulates energy levels.

Older adults may be more prone to isoleucine deficiency than younger people. This deficiency may cause muscle wasting and shaking.

LEUCINE

Leucine helps regulate blood sugar levels and aids the growth and repair of muscle and bone. It is also necessary for wound healing and the production of growth hormone.

Leucine deficiency can lead to skin rashes, hair loss, and fatigue.

PHENYLALANINE

Phenylalanine helps the body use other amino acids as well as proteins and enzymes. The body converts phenylalanine to tyrosine, which is necessary for specific brain functions.

Phenylalanine deficiency, though rare, can lead to poor weight gain in infants. It may also cause eczema, fatigue, and memory problems in adults.

Phenylalanine is often in the artificial sweetener aspartame, which manufacturers use to make diet sodas. Large doses of aspartame can increase the levels of phenylalanine in the brain and may cause anxiety and jitteriness and affect sleep.

People with a rare genetic disorder called phenylketonuria (PKU) are unable to metabolize phenylalanine. As a result, they should avoid consuming foods that contain high levels of this amino acid.

TRYPTOPHAN

Tryptophan is necessary for proper growth in infants and is a precursor of serotonin and melatonin. Serotonin is a neurotransmitter that regulates appetite, sleep, mood, and pain. Melatonin also regulates sleep.

Tryptophan is a sedative, and it is an ingredient in some sleep aids. One study indicates that tryptophan supplementation can improve mental energy and emotional processing in healthy women.

Tryptophan deficiency can cause a condition called pellagra, which can lead to dementia, skin rashes, and digestive issues.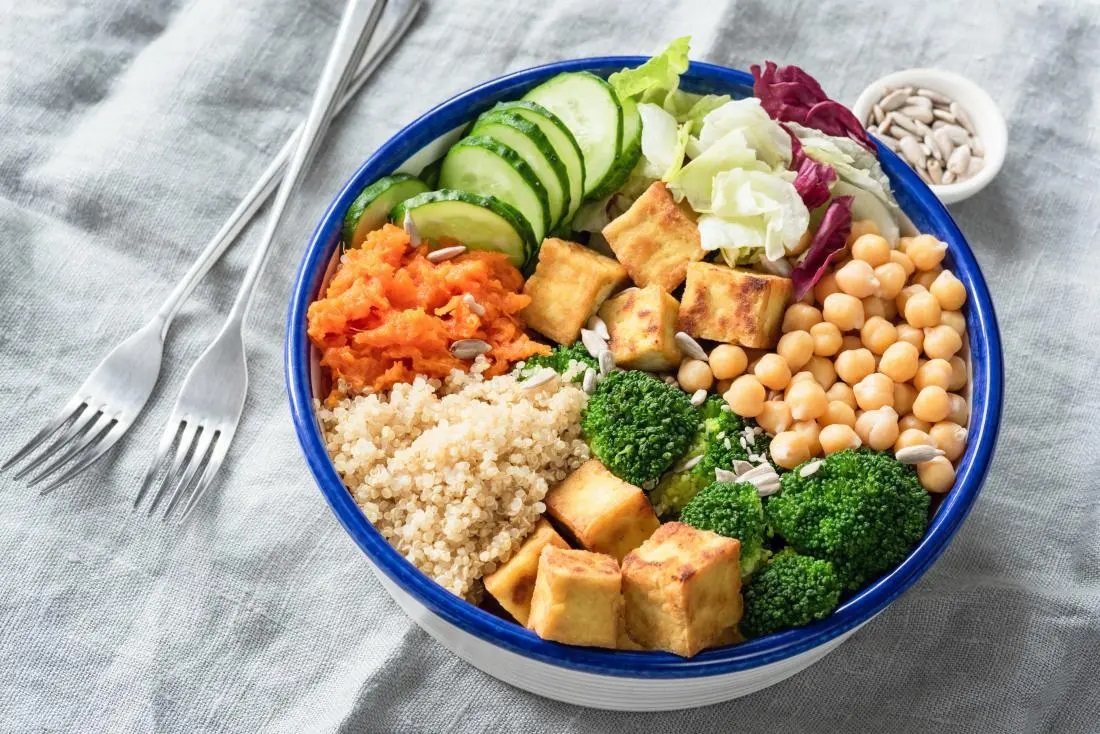 ESSENTIAL AMINO ACIDS IN A BALANCED DIET
Although it is possible to be deficient in essential amino acids, most people can obtain enough of them by eating a diet that includes protein.

The foods in the following list are the most common sources of essential amino acids:

- Lysine is in meat, eggs, soy, black beans, quinoa, and pumpkin seeds.

- Meat, fish, poultry, nuts, seeds, and whole grains contain large amounts of histidine.

- Cottage cheese and wheat germ contain high quantities of threonine.

- Methionine is in eggs, grains, nuts, and seeds.

- Valine is in soy, cheese, peanuts, mushrooms, whole grains, and vegetables.

- Isoleucine is plentiful in meat, fish, poultry, eggs, cheese, lentils, nuts, and seeds.

- Dairy, soy, beans, and legumes are sources of leucine.

- Phenylalanine is in dairy, meat, poultry, soy, fish, beans, and nuts.

- Tryptophan is in most high-protein foods, including wheat germ, cottage cheese, chicken, and turkey.

These are just a few examples of foods that are rich in essential amino acids. All foods that contain protein, whether plant-based or animal-based, will contain at least some of the essential amino acids.


NONESSENTIAL AMINO ACIDS

Nonessential means that our bodies can produce the amino acid, even if we do not get it from the food we eat. Nonessential amino acids include: alanine, arginine, asparagine, aspartic acid, cysteine, glutamic acid, glutamine, glycine, proline, serine, and tyrosine.

CONDITIONAL AMINO ACIDS

Conditional amino acids are usually not essential, except in times of illness and stress. Conditional amino acids include: arginine, cysteine, glutamine, tyrosine, glycine, ornithine, proline, and serine.

You do not need to eat essential and nonessential amino acids at every meal, but getting a balance of them over the whole day is important. A diet based on a single plant item will not be adequate, but we no longer worry about pairing proteins (such as beans with rice) at a single meal. Instead we look at the adequacy of the diet overall throughout the day.

TECH STUFF

Amino acids which have the amine group attached to the (alpha-) carbon atom next to the carboxyl group have primary importance in living organisms since they participate in protein synthesis. They are known as 2-, alpha-, or α-amino acids (generic formula H2NCHRCOOH in most cases, where R is an organic substituent known as a "side chain"); often the term "amino acid" is used to refer specifically to these. They include the 22 proteinogenic ("protein-building") amino acids, which combine into peptide chains ("polypeptides") to form the building blocks of a vast array of proteins. These are all L-stereoisomers ("left-handed" enantiomers), although a few D-amino acids ("right-handed") occur in bacterial envelopes, as a neuromodulator (D-serine), and in some antibiotics.

Many proteinogenic and non-proteinogenic amino acids have biological functions. For example, in the human brain, glutamate (standard glutamic acid) and gamma-aminobutyric acid ("GABA", nonstandard gamma-amino acid) are, respectively, the main excitatory and inhibitory neurotransmitters. Hydroxyproline, a major component of the connective tissue collagen, is synthesised from proline. Glycine is a biosynthetic precursor to porphyrins used in red blood cells. Carnitine is used in lipid transport. Nine proteinogenic amino acids are called "essential" for humans because they cannot be produced from other compounds by the human body and so must be taken in as food. Others may be conditionally essential for certain ages or medical conditions. Essential amino acids may also vary from species to species. Because of their biological significance, amino acids are important in nutrition and are commonly used in nutritional supplements, fertilizers, feed, and food technology. Industrial uses include the production of drugs, biodegradable plastics, and chiral catalysts.
HUMAN NUTRITION

When taken up into the human body from the diet, the 20 standard amino acids either are used to synthesize proteins, other biomolecules, or are oxidized to urea and carbon dioxide as a source of energy. The oxidation pathway starts with the removal of the amino group by a transaminase; the amino group is then fed into the urea cycle. The other product of transamidation is a keto acid that enters the citric acid cycle. Glucogenic amino acids can also be converted into glucose, through gluconeogenesis. Of the 20 standard amino acids, nine (His, Ile, Leu, Lys, Met, Phe, Thr, Trp and Val) are called essential amino acids because the human body cannot synthesize them from other compounds at the level needed for normal growth, so they must be obtained from food. In addition, cysteine, tyrosine, and arginine are considered semiessential amino acids, and taurine a semiessential aminosulfonic acid in children. The metabolic pathways that synthesize these monomers are not fully developed. The amounts required also depend on the age and health of the individual, so it is hard to make general statements about the dietary requirement for some amino acids. Dietary exposure to the nonstandard amino acid BMAA has been linked to human neurodegenerative diseases, including ALS.
NON PROTEIN FUNCTIONS

In humans, non-protein amino acids also have important roles as metabolic intermediates, such as in the biosynthesis of the neurotransmitter gamma-aminobutyric acid (GABA). Many amino acids are used to synthesize other molecules, for example:
- Tryptophan is a precursor of the neurotransmitter serotonin.
- Tyrosine (+ phenylalanine) are precursors of the catecholamine neurotransmitters dopamine & epinephrine.
- Phenylalanine is a precursor of phenethylamine and tyrosine in humans.
- Glycine is a precursor of porphyrins such as heme.
- Arginine is a precursor of nitric oxide.
- Ornithine and S-adenosylmethionine are precursors of polyamines.
- Aspartate, glycine, and glutamine are precursors of nucleotides.
However, not all of the functions of other abundant nonstandard amino acids are known.
Some nonstandard amino acids are used as defenses against herbivores in plants. For example, canavanine is an analogue of arginine that is found in many legumes, and in particularly large amounts in Canavalia gladiata (sword bean). This amino acid protects the plants from predators such as insects and can cause illness in people if some types of legumes are eaten without processing. The non-protein amino acid mimosine is found in other species of legume, in particular Leucaena leucocephala. This compound is an analogue of tyrosine and can poison animals that graze on these plants.
SUPPLEMENTS
Supplements can help you regain strength and fitness after a period of inactivity, or injury. Supplements can't provide you with maximum muscle gains if your nutrition and exercise programs are lacking.