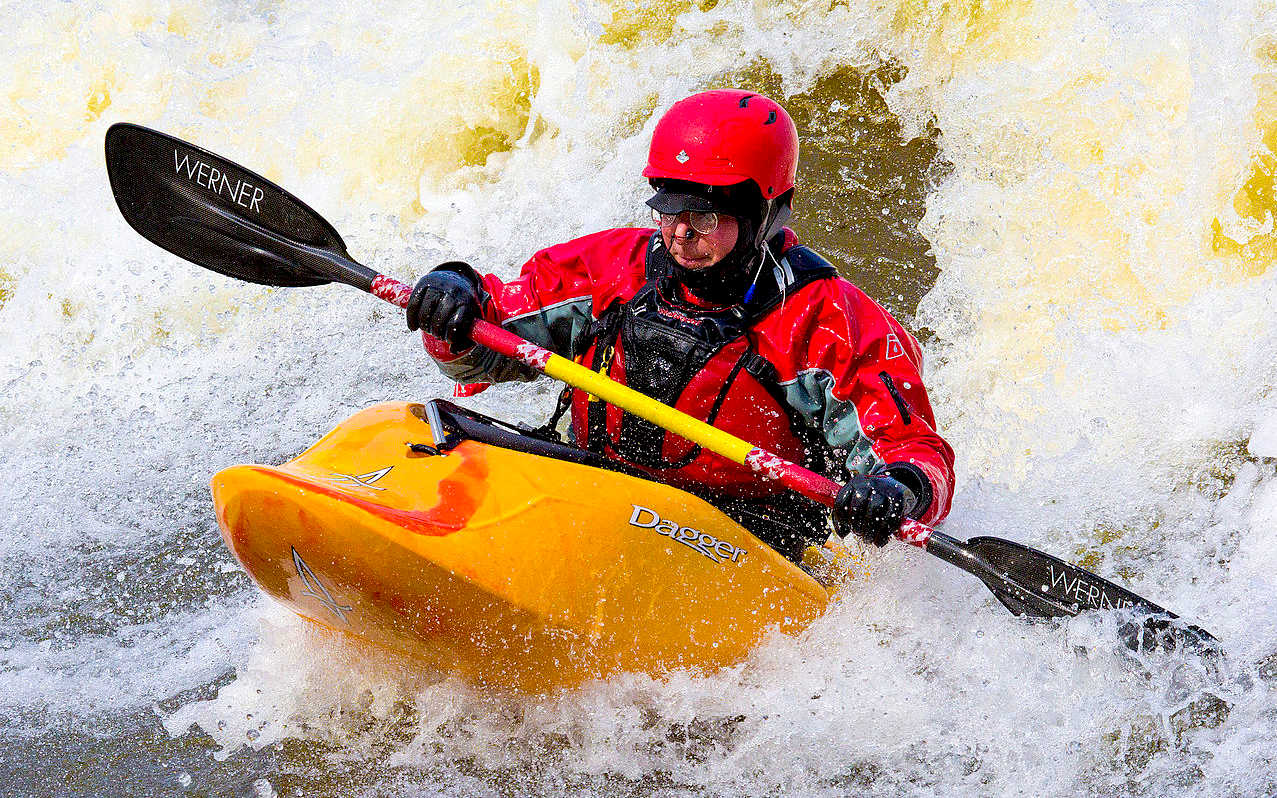 Kayaking is the use of a kayak for moving over water. It is distinguished from canoeing by the sitting position of the paddler and the number of blades on the paddle. A kayak is a low-to-the-water, canoe-like boat in which the paddler sits facing forward, legs in front, using a double-bladed paddle to pull front-to-back on one side and then the other in rotation. Most kayaks have closed decks, although sit-on-top and inflatable kayaks are growing in popularity as well.

There are many ways of improving kayaking performance. The obvious one most paddlers go to first is simply paddling more. Unfortunately, or fortunately depending on how you look at it, the gains from this alone are limited and you quickly run out of time unless you are a professional athlete. One mode of training that most paddlers neglect or struggle to do well is strength training in the gym or at home. Smart strength training can have a huge impact on kayaking performance.

Whether you are a competitive paddler training for your next race, looking for adventure in whitewater or love the freedom of touring, you can improve your paddling experience with strength training. A well-planned kayak strength training program will help you paddle faster and longer, protect you from injury, allow you to get more out of yourself or just enjoy the journey more by not being as fatigued by the demands of paddling.

Indirect improvements in the kayak from strength training come from improved core control, joint stability, and ligament and tendon strength, all of which make a paddler more resilient to injury. When a paddler has higher injury resilience they are able to train harder on the water and manage a higher training load which will result in increased performance.


QUOTES:
"Paddling requires a combination of flexibility and strength and can sometimes be tough on the body. To train effectively and compete long term whilst hopefully avoiding injury it is not purely about time on the water. For me training in the gym and mobility/flexibility work are essential to keep my body healthy and happy and ensure I can kayak for the rest of my life" - Ottilie Robinson-Shaw

"Over the years I've realised more and more the importance and benefits of doing some specific training for my sea kayaking. Initially this was for performance (to go faster, longer and bigger) and lately it has been for injury prevention, injury management and to ensure I can keep paddling for many years to come." - Doug Cooper

"I realised a few years ago that my personal fitness was the missing link with my paddling and if I wanted to improve on the water, I needed to put more work in off the water. So I set my focus to improving my fitness through daily running whilst maintaining my strength with regular resistance band exercises. The results have been really dramatic and I feel like I'm flying when I'm out in a boat now." - Chris Brain

"Fitness is so important for a number of reasons. Firstly, it helps maintain good muscle balance essential in preventing problems with posture. It can lead to an increase in performance, but it can also enhance your experience in a recreational context as well; longer more enjoyable days on the water in more challenging places. The fitter you are the more effective you're going to be." - Ken Hughes
PREPARING FOR YOUR CHOSEN WATER SPORT

Most water sporting enthusiasts don't need an intensive exercise regime to enjoy their chosen sport, which tends to keep you fit and active stand-alone. That said, strength and endurance can be really beneficial when you're spending a lot of time on, or in the water - and give you the endurance edge over other teams in, for example, competitions, when you will need a far higher level of power and endurance. Especially swimmers and rowers.

The type of water sport you love will impact the type of training you need. It is specific to your expectations. For example, leisure canoeing and scuba divers may not need to be ocean athletes. But it pays to keep your body in good condition, to be able to meet any challenges rivers and seas can throw at you, and keep your mind alert to changing conditions, when the opportunity to build up stamina during sporting activities is limited, those exertions rather draining reserves.

Diet is important, to help you stay in shape, and to build up your stamina before embarking on your water based adventures. Water being one of the most important ingredients for life on planet earth.

Exercise and diet is thus interlinked, especially for those who are climate conscious, perhaps contemplating a pescatarian, vegetarian, or most demanding of all, a vegan diet while afloat.

When you can't get out or in the water, try to work on your fitness at home instead. It is hard to stay in shape during off-seasons, with high calorie meals during winter celebrations, that pile on the pounds. Making it all the more difficult to stay fighting fit when it's time to get back to your water sport.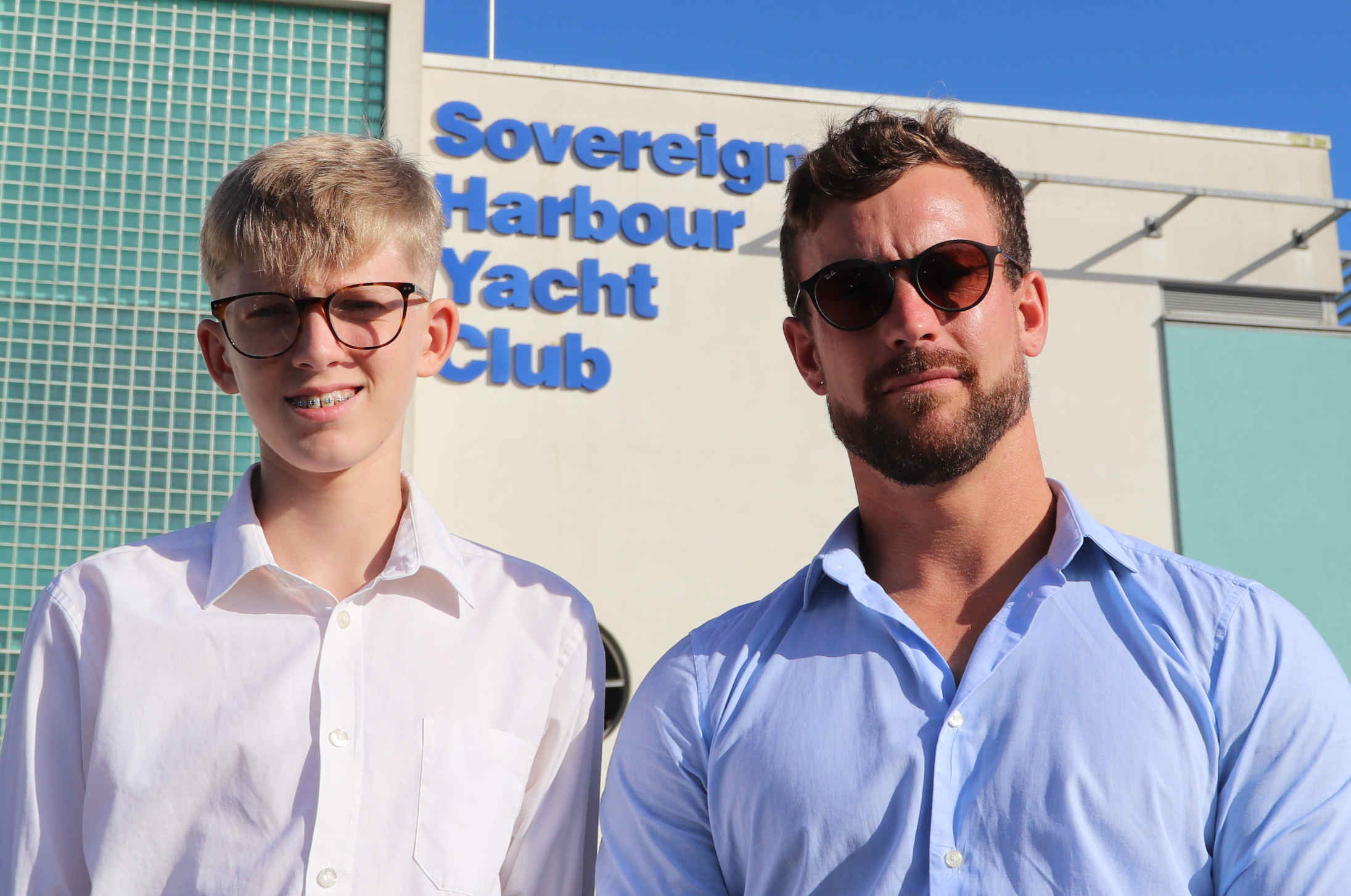 YOUTH OCEAN AMBASSADOR - Ryan is the youngest member of the Elizabeth Swann team. He is coached in fitness matters by Terry, a seasoned vegan, having weaned himself off meats over a year ago. Ryan has been attending exhibitions and events for many years. Often helping to man the stands at events where (for example) the SeaVax proof of concept vessel was on display.
Canoeing
Diving (high)
Kite Surfing
Octopush
Olympics Games
Rowing
Scuba Diving
Surfing
Swimming
Water Polo
Water Skiing
Whitewater Rafting
Yachting
The stronger you become both mentally and physically, the better you will become at coping with the stresses associated with competition, if that is your aim. You need to be sharp, prepared and capable in order to win competitions. Especially when competing in the Olympic Games.

If you want to improve your general fitness, you don't need to be quite so disciplined and focused. But, it pays to make the effort when you can.

So think about your health, diet and exercise, for which you will see results, and being healthier, is one way of remaining youthful and living longer. If it was easy, then everyone would be doing it.
TEAM ELIZABETH SWANN - A different kind of water sport: Terry and Ryan are team members of the Elizabeth Swann, JVH2, hydrogen powered ocean racing trimaran. A boat designed to challenge the diesel record, to achieve a circumnavigation in under 80 days - as per the famous Jules Verne novel. Terry says: The fitness fundamentals for sailors are aerobic endurance and muscle strength is much the same as for most water sports. Diet is very important, linked to a good exercise regime. Terry is a vegan and personal trainer. He has never been fitter and stronger, than when changing to a no-meat dietary plan. Their team are looking for an experienced skipper on the south coast of England, for an attempt at, and to set a Jules Verne zero emission record, aiming for a boat in the water by 2024 - the 150th anniversary of Verne's prediction that H2 would be the fuel of the future. Contact the Cleaner Ocean Foundation for more information.