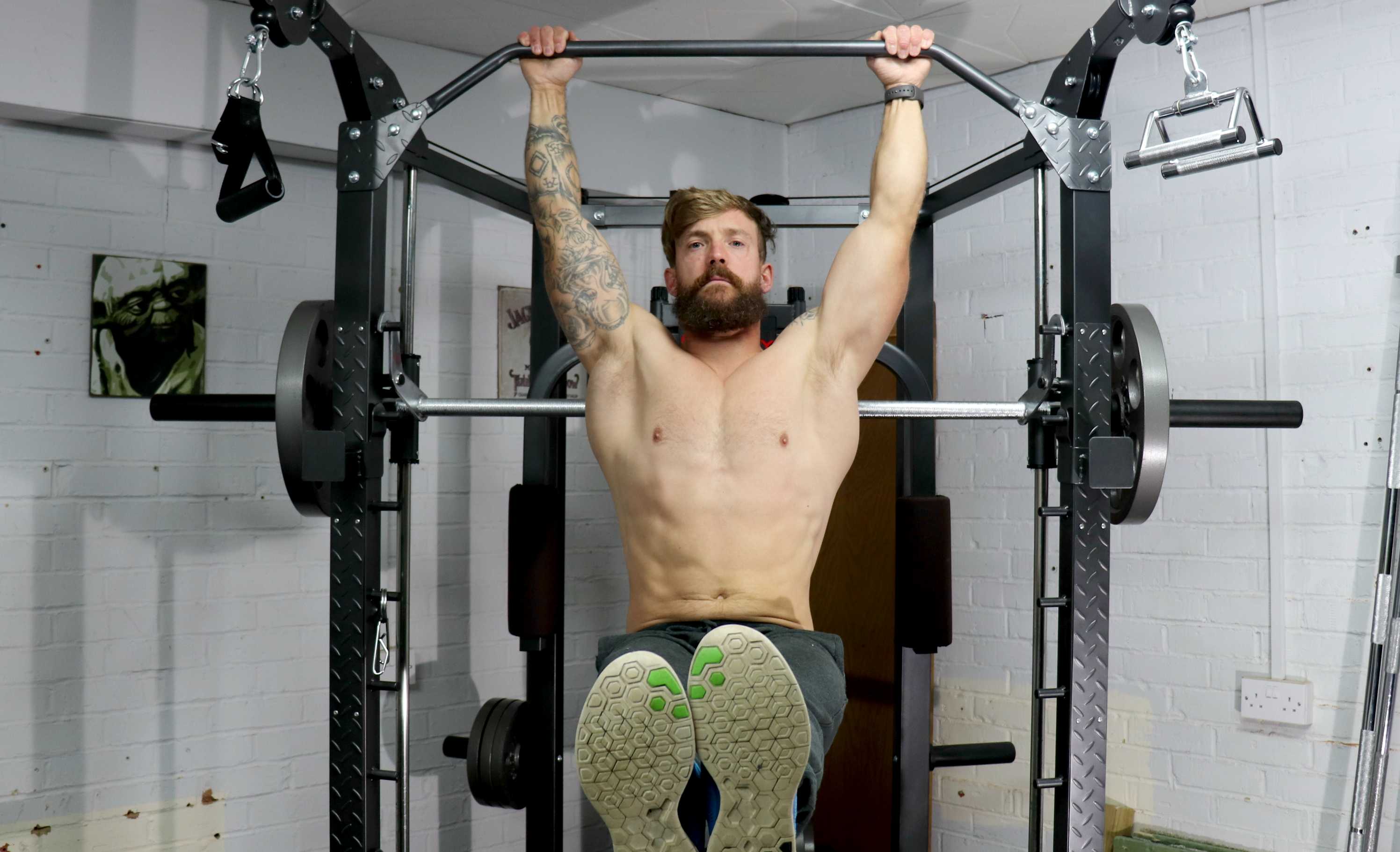 We don't all have the time to look like the Rock or perform like a gymnast, but with a few minutes twice a week we can gain a few years back, look and feel great - and it need not cost the earth.
In 1948 the World Health Organization stated: "Health is a state of complete physical, mental, and social well-being and not merely the absence of disease or infirmity."
There is as yet no cure for cancer. Such as that Sean Connery found in the brilliant film: Medicine Man.
But being fitter and stronger builds up a resistance to physical disorders, as will eating the right foods and not living in a city that is permeated with carcinogens and particulates that increases the risk of lung cancer. Plastic in society is also a problem, with seafood becoming progressively more toxic from bio-accumulated chemicals. So much so that some whales are now sterile, where they are at the top of the food chain.
Cancer research is important. In the UK, you can run for life to help raise money for this worthwhile cause. We live is a world where coal, petrol and diesel are polluting the world we live in. Putting more strains on you body by just breathing in the toxins our homes, factories and vehicles are pumping into the atmosphere.
One way of reducing the levels of carcinogens, is to drive an electric vehicle. Another way is to install solar panels and buy your electricity from renewable energy providers, such as from wind farms. This will not only help clean the air, but will also help to reduce heatwaves and forest fires.
A

Anal Cancer

B

Bladder Cancer
Bone Cancer
Brain Tumors
Breast Cancer
Bronchial Tumors (Lung Cancer)

C

Cardiac (Heart) Tumors, Childhood
Cervical Cancer
Colon Cancer

D

Ductal Carcinoma In Situ (DCIS) - see Breast Cancer

E

Esophageal (throat cancer)
Eye Cancer

F

Fallopian Tube Cancer

G

Gallbladder Cancer
Gastric (Stomach) Cancer
Gastrointestinal Carcinoid Tumor
Gestational Trophoblastic Disease

H

Heart Tumors, Childhood
Hodgkin Lymphoma

I

Intraocular Melanoma
Islet Cell Tumors, Pancreatic Neuroendocrine Tumors

K

Kidney (Renal Cell) Cancer

L

Leukemia
Liver Cancer
Lung Cancer (Non-Small Cell, Small Cell, Pleuropulmonary Blastoma, and Tracheobronchial Tumor)
Lymphoma

M

Melanoma (See skin cancer)

N

Nasal Cavity and Paranasal Sinus Cancer (Head and Neck Cancer)
Nasopharyngeal Cancer (Head and Neck Cancer)

O

Oral Cancer, Lip and Oral Cavity Cancer and Oropharyngeal Cancer (Head and Neck Cancer)
Ovarian Cancer

P

Pancreatic Cancer
Penile Cancer
Prostate Cancer

R

Rectal Cancer
Renal Cell (Kidney) Cancer
Research - Harriet Flood, Jill Finn, Matthew Flood

S

Skin Cancer (see vitamin D)
Stomach (Gastric) Cancer

T

Testicular Cancer
Throat Cancer (Head and Neck Cancer)
Thyroid Cancer

U

Urethral Cancer

V

Vaginal Cancer
Vulvar Cancer

W

Y

Remember Hinkley, California and PG&E.
It improves heart health
It aids memory
It improves your resistance to Covid 19