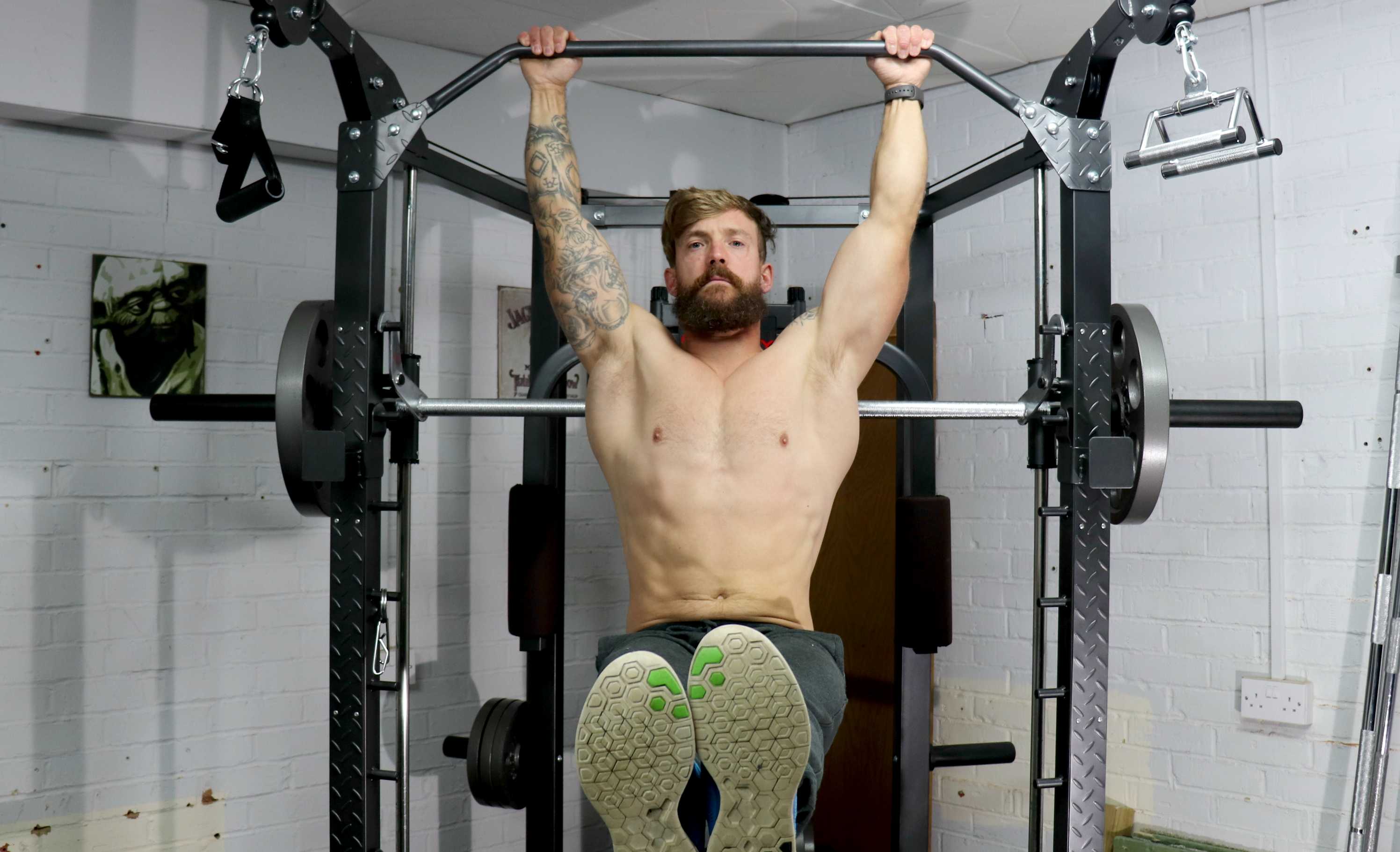 We don't all have the time to look like the Rock or perform like a gymnast, but with a few minutes twice a week we can gain a few years back, look and feel great - and it need not cost the earth.


Lunges - For this exercise you can use dumbbells in each hand or use your body weight.

Stepping forward with your right leg bend both knees, lowering your left knee to the floor, making sure your knee doesn't come further forward than your toe line. Bring your right leg back to your starting position and repeat on your left side.
BEGINNERS EXERCISE
Warm up
Squat presses
Bicep Curls
Tricep Extensions
Bent over dumbbell row
Lunges
Chest Press
Cool down